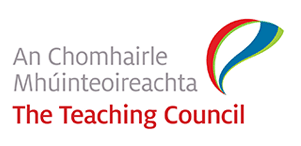 Teachmeet Ireland will be organising a Teachmeet event at The Teaching Council's FÉILTE conference at the RDS, Dublin on October 3rd.
FÉILTE, the Festival of Education in Learning and Teaching Excellence, is a celebration of teaching where teachers showcase their work in leading innovative learning in schools. Now in its third year, the day provides a platform for teachers to share their stories of innovation with each other and the public. In this way, they are supporting each other and parents in enhancing their own professional practice for the benefit of their pupils and students.
To attend the Teachmeet at Féilte in the RDS, you must be successful in a 'lottery-style ballot' that the Teaching Council themselves run. They will email members to alert them to the allocation system well in advance of a draw, and will invite interested parties to apply for tickets, which are free. Only fully-registered members of the Teaching Council will be considered for the draw.
However, the Teaching Council has agreed to guarantee a ticket to anyone giving a presentation at our Teachmeet event – meaning if you sign up to speak at our event, you can bypass the lottery system and secure a free ticket to attend the whole day's events!
So: if you're going to this event, and are interested in giving a presentation yourself, then click here to download the presenters' form.