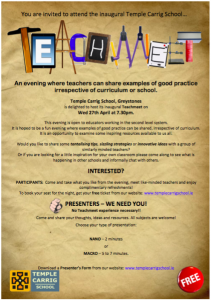 We're always delighted to hear of schools getting involved in organising Teachmeets and wanted to let you know that Temple Carrig School in Greystones, Co Wicklow will be hosting its first event in just under two weeks' time, on April 27.
Open to teachers working at second-level education, it's hoped to be a fun evening where examples of good practice can be shared, irrespective of curriculum.
Click here to see their flyer for more details!